PROJECTS | 02

Vetster
Work created on behalf of Funday Agency
Creative Director:
Lin Oosterhoff
and
Stefan Smith
Digital advertising for 24/7 pet-care telemedicine company, Vetster. Content is as follows, Social Media, Web Design, Targeted Advertisements.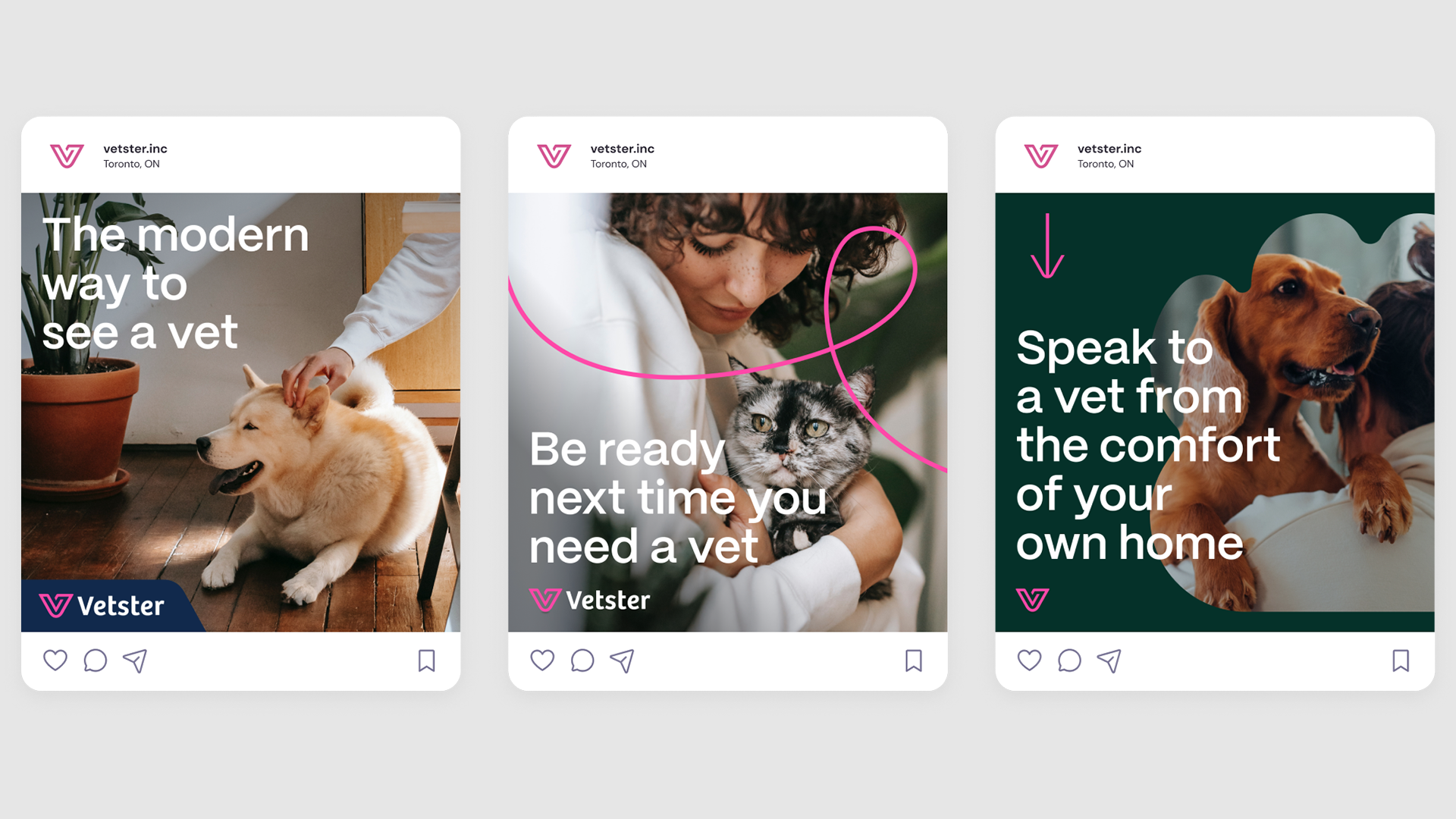 Assisted in the building and development of the social media template system. Providing both, paid and organic social media material.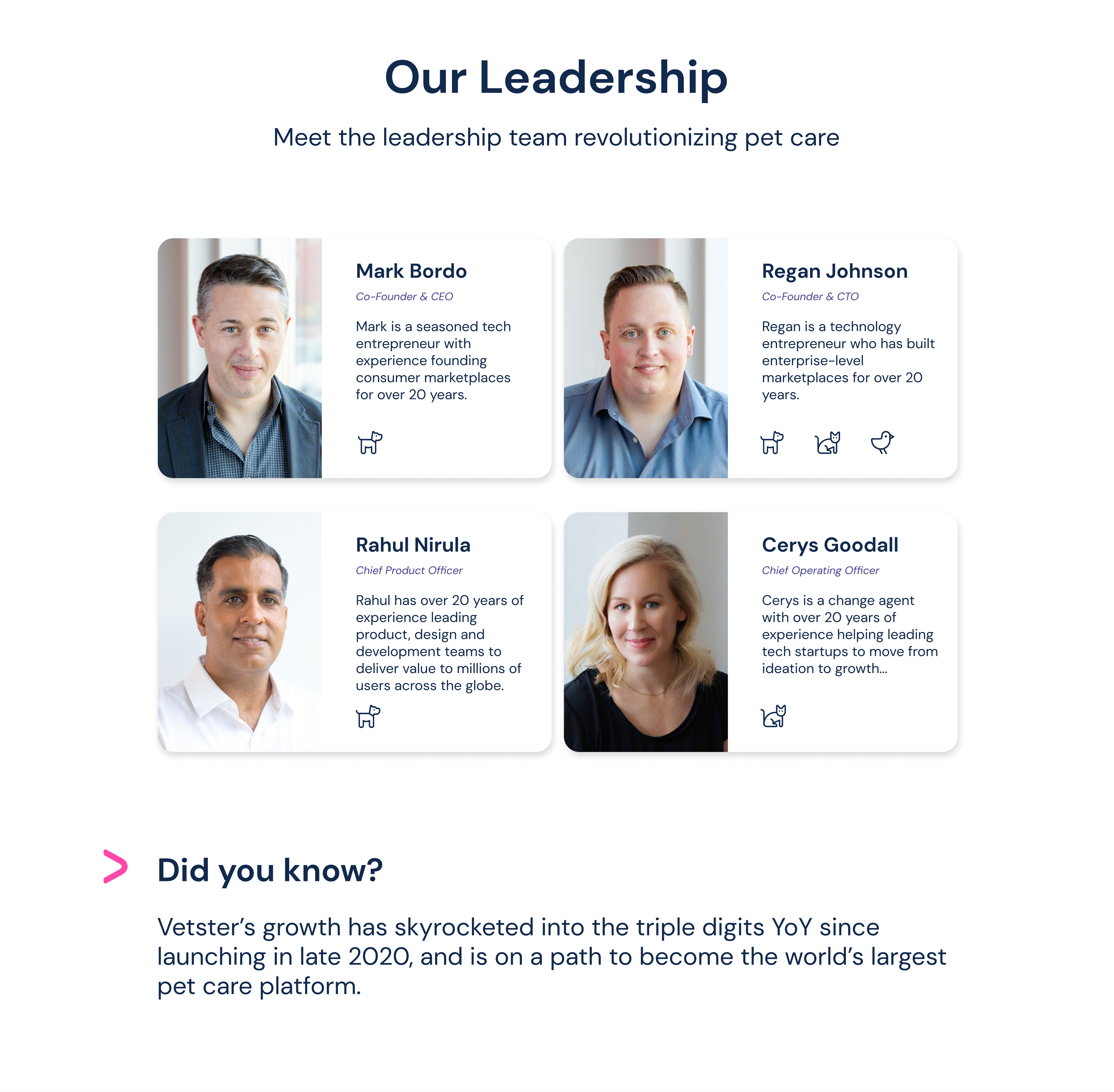 Provided a refreshed web design concept for Vetster's "About Us" Landing Page by refrencing the established brand guide.
Created frame-by-frames and art-directed targeted advertisements. Produced by animation team.

To view animations, click on the links below ︎︎︎


2023